ISO 9001:2015
It is HSI® policy to provide our clients with customized, superior, cost-effective, risk-managed consulting services that are ISO 9001:2015 compliant. Our Quality Program is understood and practiced by all HSI® employees and we are committed to communicate and continually improve our Quality Program and client services.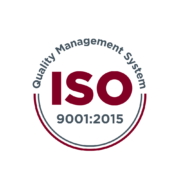 BOARD OF CERTIFICATION IN PROFESSIONAL ERGONOMICS (BCPE) / CANADIAN COLLEGE FOR THE CERTIFICATION OF PROFESSIONAL ERGONOMISTS (CCCPE)
HSI®'s senior staff are either BCPE and CCCPE certified. These certifications require out staff to meet a consistent set of standards in educations and professional competencies across the full scope of Ergonomics and Human Factors. The CCCPE is endorsed by the International Ergonomics Association (IEA) as the only recognized ergonomics certifying body in Canada.

PROFESSIONAL ENGINEERS (P. ENG.) AND CERTIFICATE OF AUTHORIZATION (C OF A)
HSI® has staff members that are individually licensed as a P. Eng., and as a company HSI® hold a C of A license to provide professional engineering services. Both licenses are issued and governed by the Professional Engineers Ontario and ensure that HSI® and its staff meet the rigorous qualifications to practice engineering, and best serve and protect the public interest.

PROJECT MANAGEMENT PROFESSIONALS (PMP)
HSI® has staff members that are PMP certified. The PMP certification acknowledges individuals who are skilled at managing people, processes, and business priorities of professional projects. This certification is critical at ensuring all of our projects are completed to meet or exceed all of our customers needs while abiding by proven project management standards.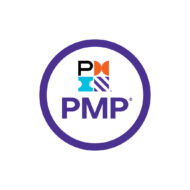 CYBERSECURITY MATURITY MODEL CERTIFICATION (CMMC)
HSI® is compliant with the United States Level 1 Cybersecurity Maturity Model Certification. The compliance ensures that HSI® maintains a set of security practices and controls to reduce the risk of malicious activity and prevent loss of Controlled Unclassified Information. HSI® is working towards becoming Cybersecurity Maturity Model Certification Level 2 compliant.
JOINT CERTIFICATION PROGRAM
HSI® is a registered member of the United States / Canada Joint Certification program which allows us to bid and work on contracts involving controlled unclassified military technical data. Canadian contractors registered to this program are authorized to directly set up foreign visits without going through the Foreign Visits Process.